Get started with axis start-up banking
---
Our Services, Created Only For You: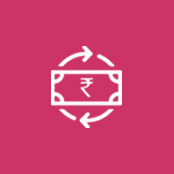 WE KNOW SOMETIMES AN IDEA IS ALL YOU HAVE.
That's why you need our Zero Balance Current Account.
---
Special Current Account
Imagine our current account is a really good coffee machine.
There are a range of options that you can choose from and pick the one that you like best. If you prefer 'liquid' deposits, this is definitely the finest option. You can make as many withdrawals as you like in a day. And just like really good coffee, you'll love us.
We know what's crossing your mind right now – what's the point if there's a charge for every transaction you make with this account! But we did say we get you!
Now with our special start-up current account, all of these are completely free:
Forex / NEFT/ RTGS payments (inward or outward)
Cash deposits & withdrawals at any of our branches
Cheque books, DD & PO issuances
Our instant telebanking support and mobile alerts
Shhhh, we'll let you in on a secret - once you open a zero-balance current account with us, you will enjoy free* banking for the
first 24 months.
The Start-up Banking and Provisions will be offered to all technology driven start-ups.
The bank reserves the right to consider a venture eligible for availing the special account and services under Start-Up banking scheme, based on internal policies of the bank.
The Free Home Branch and Non-Home Cash Deposite under this scheme will be up to Rs.10 lakhs per month
All cash Transactions of Rs. 10 lacs and above on a single day will require prior intimation and approval of the Branch at least one working day in advance
WE KNOW SOMETIMES AN IDEA IS ALL YOU HAVE.
That's why you need our Other Business Banking Solutions.
---
Escrow Account
If a current account is permanent residency, then an escrow account is a tourist visa.
An escrow account is a temporary account that you can open only for a specific purpose or project. The account will only run until that purpose has been fulfilled or that project has been completed.
Why an escrow account?
Keep a real-time check on money coming into your account
Settlements can be made seamlessly
Monitor and settle your account daily
Keep a 24x7 track of settlements made from participant banks
Manage all your settlements via NEFT/RTGS
Payment Services
We know letting your money go can be difficult, but payments have to be made. That's why we're making payments even easier!
Brace yourself for a mouthful of banking terms! Although we're sure you get the language of money, don't you? Managing your payments has never been so convenient, thanks to Pay Pro and Power Access.
Pay Pro
Make multiple payment transactions like Direct Credit, RTGS, NEFT, IMPS, Demand Draft and Cheque printing, all in one go with Pay Pro.
Power Access
Leverage your business needs through seamless, automated and Straight-Through Processing (STP) of your different payment requirements.
Collection Services
We know you're all ears now that we're talking collections!
Here's presenting two exclusive collection services – Power Ecoll and Easy Pay.
Power Ecoll
A virtual account-based electronic collection solution that helps you settle huge deposits whether it is via NEFT, RTGS or fund transfers.
Easy Pay
With Easy Pay, we handle cash and cheque payment collections at over 2000 Axis Bank branches. If your business is cash intensive, we will collect cash right at your doorstep. We can also manage your collections via Axis Business Correspondents and cash deposit machines.
Forex Solutions
Whether its in rupees, dollars or pounds – we've got you sorted.
When it comes to Forex, we've got all the expertise you need.
Whether its inward or outward remittances and import or export related collections, we will take care of it without you having to lift a finger or click a button. Our team of experts will even guide you in all the legal and mandatory aspects of raising money via the FDI route, whether it is private equity or strategic investments.
Trade Solutions
We'll give you services you wouldn't trade for anything.
Our trade solutions will make sure you always have financial support, which will take care of your start-up and help it grow according to your plan of action.
Our trade services include:
Import Financing
Export Financing


Pre-shipment Financing:
Post-shipment Financing:
Negotiation or Discounting
Advances Against Collection Bills (AACB):

Letter Of Credit


Advising Export Letters Of Credit:
Confirmations Of Letters Of Credit:

Bank Guarantees
Collection Services


Local Bills Collections:
International Bills Collections:

Trade Advisory Services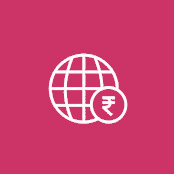 MONEY OF THE WORLD, RIGHT IN YOUR POCKET
with our Internet Payment Gateway (IPG) Solutions.
---
With our Internet Payment Gateway Solutions, you can receive payments from any corner of the globe at any time of the day. So whether it's Udaipur or the United States, you can expand your start-up and have a wider network of customers anywhere in the world.
We're making life simpler for you and your customers by accepting all local and international Visa, MasterCard and Maestro cards.

Experience our IPG solutions on MakeMyTrip, National Insurance Company, IRCTC, Yatra.com, Cleartrip.com, Max New York Life Insurance and Indian Airlines among 3000 other Internet Payment Gateway merchants.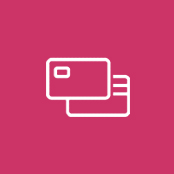 INTRODUCING OUR HOUSE OF CARDS -
Card Solutions.
---
Corporate Card
Put your employees on Cloud 9 with the special kind of plastic money that can be used for official travel & other related expenses.
Purchasing Card
There are some payments you just can't run away from, especially partner and vendor payments. With this central Purchasing Card, your Admin & Procurement department can make repeated vendor payments easily.
Purchase Control
A luxury which is a necessity! This is a web-based solution that generates 'virtual cards' that let you control all your purchases.
Central Travel Account
Now arrive in style wherever you go with a card that will take care of your travel, stay & other business needs.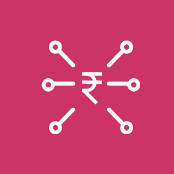 YOU'VE SCRIPTED YOUR STORY, NOW MEET YOUR PRODUCERS.
Credit Solutions, to the rescue.
---
We get that your start-up needs our financial support to achieve set objectives.
We have carefully planned credit solutions to help you with whatever your start-up needs.
Working Capital Finance
Your day-to-day expenses will now be taken care of by our working capital financing through cash credit, overdraft or working capital loans. These will be structured for your start-up and according to your risk profile.
Term Loan
We know your business expansion and upgradation demands can put a lot of pressure on the finances of your company.
We can structure credit solutions to meet your short-term or long-term funding needs.
Structured Finance
We provide tailor-made solutions for your start-up, while mitigating the credit and price risk at the same time.
Supply Chain Management
We even have funding solutions for your start-up's supply chain management. Our wide range of products in this segment can serve the funding needs of your supply chain members, which will in turn increase the operational efficiency of the entire chain. We will deliver the service through a technology platform that has been designed to increase your transactional convenience for you.
The following models of channel financing have been designed to cater to the supply chain's financing needs:
Dealer Financing
Factoring Of Receivables 
Purchase Invoice Financing Or Vendor Financing
Rent Receivable Financing
Overseas Transactions
Through our overseas branch in Singapore, we provide the following services:
ECBs
Acquisition financing
Loan underwriting and syndication
Buyers' and suppliers' credit
Back-to-back LCs
Other structured trade finance products
These services will soon be extended with the launch of our proposed branches at Hong Kong and Dubai.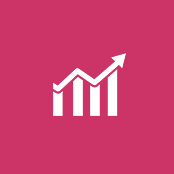 WE'VE GOT YOU COVERED, ALWAYS
with our Investment and Other Banking Solutions.​
---
Investment Advisory Services
Your start-up needs the right investment to bring it to life. With our client centric approach, research capabilities and execution expertise, we will not only protect your hard earned money but look at ways to multiply it faster.
Investment Banking Solutions
Our partners in Start-up Banking, Axis Capital will give you innovative solutions for your investment banking needs like equity fund raising (which includes venture capital, private equity and public markets), mergers & acquisitions and restructuring structured finance. Because even the best entrepreneur needs a kick-start!
Personal Banking Solutions
We've got banking solutions for the most important person in your start-up: You.
An array of personal banking solutions will help you when you need it most like personal loans, car loans, home loans, safe deposits, insurance, fixed deposits, forex services and so much more.
Salary Account for your employees
Give your employees hassle-free access to their salaries along with a multitude of convenient banking facilities*:
Debit Card
Dining delights program
Cashback on movie tickets spends
Fuel surcharge waiver
Dedicated relationship managers
eDGE loyalty rewards program
*Facilities will vary based on the type of Salary Account.
UPI